At Royal Haven Shorkies we desire to match families with loving, healthy puppies. Our Shorkies are happy, healthy, rambunctious and love people. At early ages these puppies will come to the sound of your voice, wagging their tails.
Royal Haven Shorkies is NOT a puppy mill. These puppies are raised in our home (in a clean environment) and have been growing up in our living room/kitchen/laundry room. They are free to roam in these areas and are a joy to watch as they romp, growl, bark and play with each other.
If you choose to adopt one of our puppies I can guarantee you will NOT regret it.
We are selling our puppies for $450. Puppies have dew claws removed plus an exam by our veterinarian.
We are also have pure bred Shih Tzu puppies that were born February 19th, 2010. The momma is Sophie (you can see her picture on the "girls" tab). Cost of the Shih Tzu puppies will be the same as the Shorkie puppies.
Thanks for taking the time to visit our website!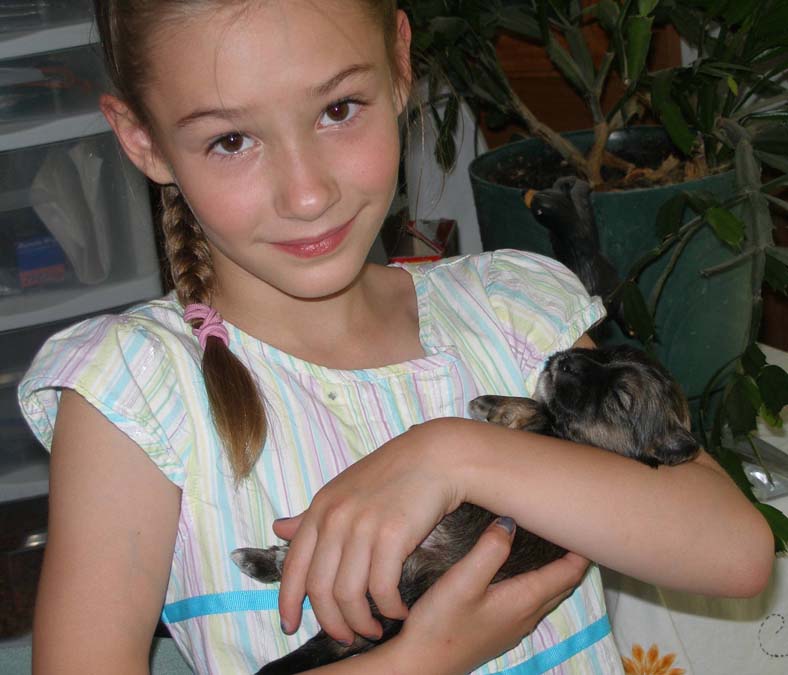 Our Granddaughter with one of the puppies.
All our puppies have their dew claws removed.
Click Here To See The 3 Shih Tzu Puppies!
The puppies are here!
Born Wednesday, February 3rd.
Mia with the puppies.